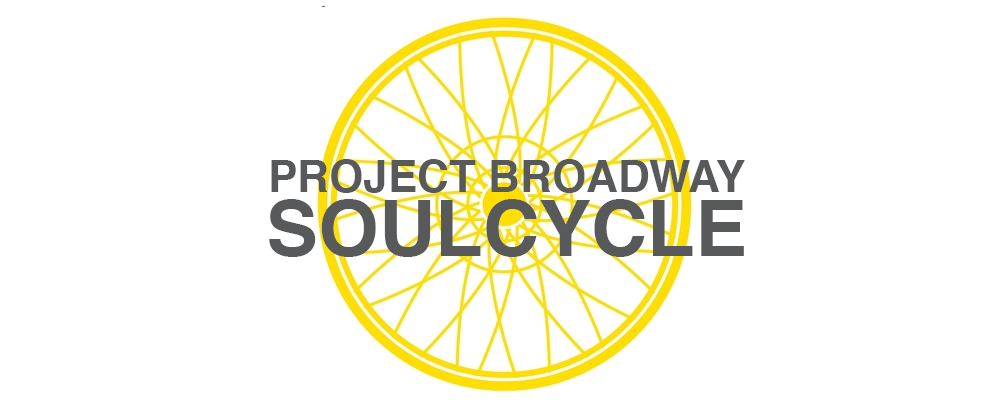 PROJECT BROADWAY CHARITY RIDE
DATE: Friday June 16, 217
CHECK IN: 5:30 p.m.
CLASS TIMES: 6:00-6:45 p.m. (begins promptly at 6)
LOCATION: SOULCYCLE W77 350 Amsterdam Ave, New York, NY 10023 View Map
WAIVER: All riders must complete a New Rider Waiver. Over 18 Waiver | Minor Waiver
RESERVE YOUR BIKE!
$25 – Regular Bike

$50 – Regular Bike

$100 – Premium Bike

All proceeds benefit Project Broadway!
MINORS
All minors (12 – 18 years old) must bring in a completed Minor New Rider Waiver Form in order to participate in class. Guidelines are below:
MUST BE 12 YEARS OR OLDER TO RIDE AT SOULCYCLE
MUST BE 4'11" OR TALLER TO RIDE AT SOULCYCLE
UNDER 18, YOU WILL NEED TO HAVE OUR MINOR NEW RIDER WAIVER FORM SIGNED BY A PARENT/LEGAL GUARDIAN
SHOES/WATER
Will be complimentary for all guests!